Overview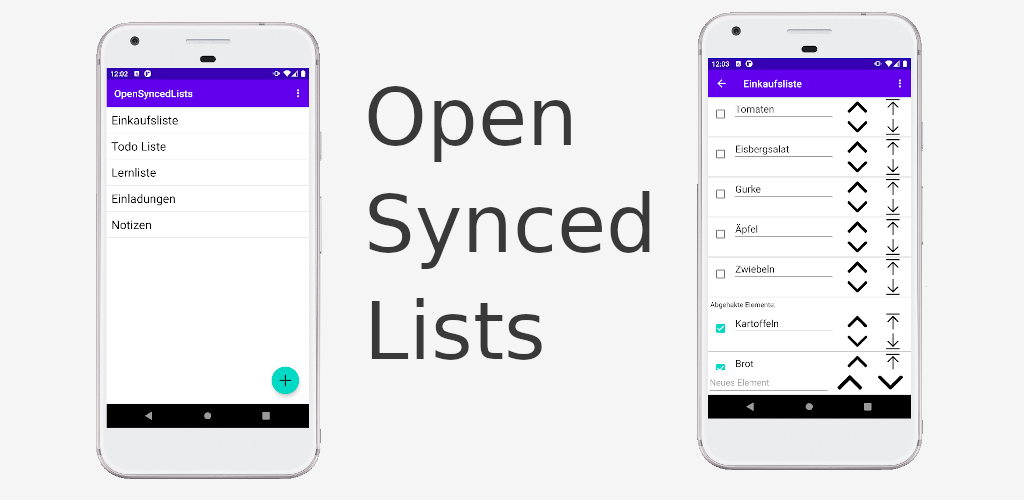 Create easy to sort lists and synchronize it with your own server.
Features
Easily manage, create, edit and share lists
Easy sorting of list items (through 5 movement options)
Many settings
Collaboration between multiple devices through fast and automatic synchronization
Share lists via URL
Export lists via Markdown, Clipboard, Messenger, JSON and more
Different servers for synchronization per list is possible
Server can/must be self-hosted (we don't collect data!)
OpenSource, you can view and modify the source code
Data privacy
We don't collect data. Your lists are only synced with your own server instance. Also the lists are stored encrypted on the server instances. The private key to decrypt the lists is only stored offline on your local device.
Links
Authors